LEGO has created a life sized and drivable model of a Bugatti Chiron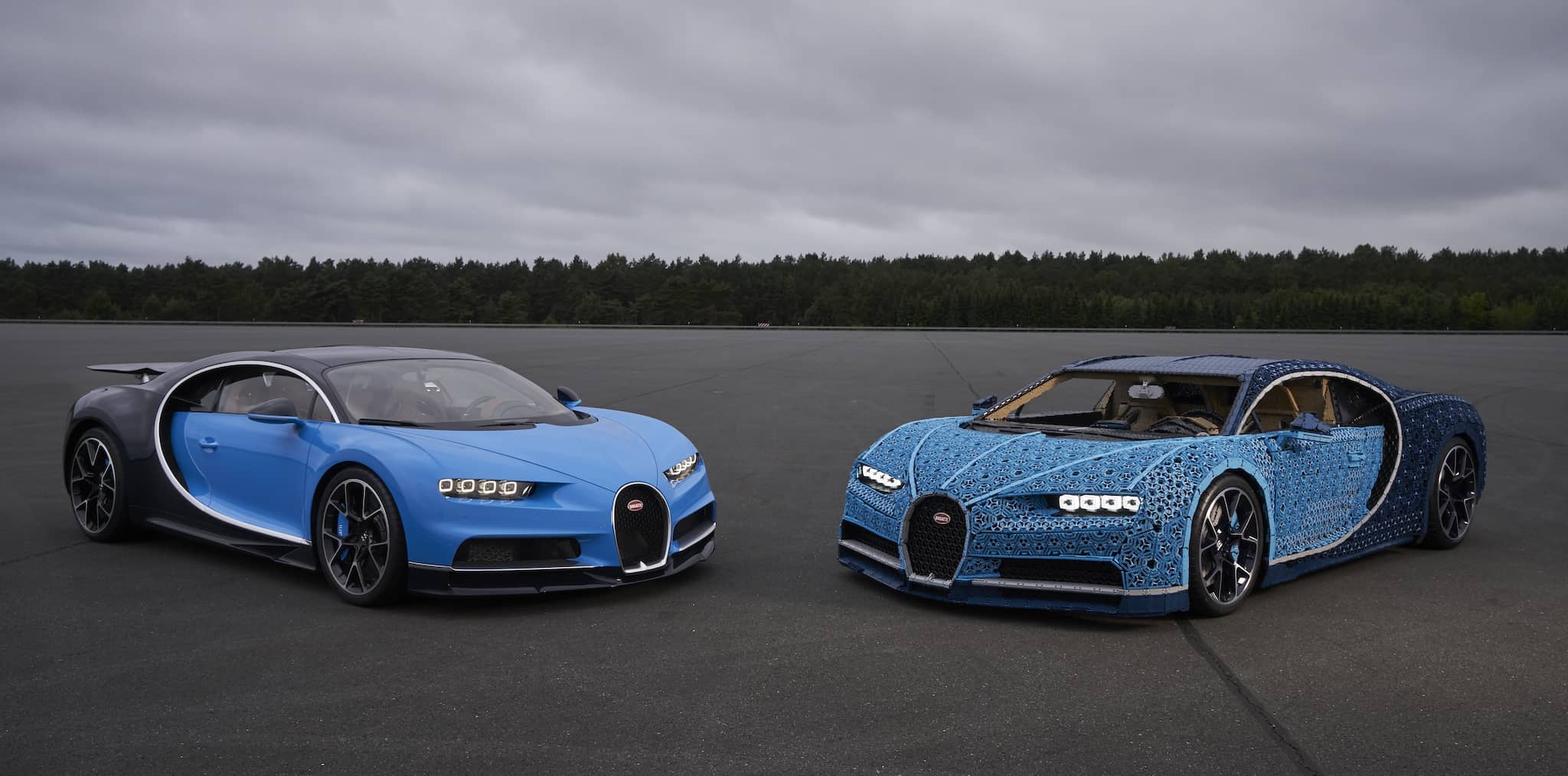 Shortly after LEGO released a $349, 3,599-piece scale model of the Chiron LEGO has upped their game with a fully life sized and drivable model created out of Lego Technic pieces.
The Chiron uses 339 different Technic elements, many of which are used as load-bearing components. It even has working headlights—featuring the first use of some new types of transparent Techic bricks. The car weighs 3,306lbs (1,500kg), and even the powertrain is made from Lego: 2,304 of the little electric motors to be precise.
This seems like an insanely complex undertaking and I am trilled that the folks over at LEGO were able to pull this off!  If you were wondering if the LEGO  model was able to reach the speeds of the actual Chiron I'm sorry to say that it cannot. 🙁
This gives the Chiron somewhat reduced performance compared to the ones Bugatti makes in Molsheim, France. One of those has 1,500hp (1119kW) and a top speed in excess of 261mph (420km/h); the LEGO Technic Bugatti makes just 5.3hp (3.9kW) and tops out at 12.4mph (20km/h).
Via Jonathan M. Gitlin @ Ars Technica